Shelf Runner
New 2021 Model Sailfish Catamarans Shelf Runner for sale featuring the HYDROFLOW GEN 3 HULL.
For 2021 the Shelf Runner features our all new Hydroflow GEN 3 hull, which extends the waterline hull length by 150mm from our GEN 2 hull allowing increased stability in the stern and faster hole shot performance, plus you now also get more boat for your money. Additionally we have a redesigned chine section allowing increased hull lift allowing improved fuel economy and performance, along with wider running planks on the sponsons which gives the ability to run at lower RPM and increased planning time. All up the Hydroflow GEN 3 hull is the most advanced hull we have ever built.
Very few boats can use the word "perfect" to describe them but the all new Sailfish Shelf Runner Aluminium Catamaran is among that elite crowd.
Taking out the 2012 Trailer Boat Magazine Boat of the Year – Powered Catamarans amongst some very noteworthy competition, the Sailfish Shelf Runner is a stunning boat that is sure to get the blood pumping!
The boat that put Sailfish on the map, the original 5.5m Shelf Runner is still the benchmark for all those to follow. Not to rest on their laurels, the team at Sailfish have created the all new Shelf Runner with a LOA of 6.9m and a beam of 2.45m and a huge cockpit that would make many 7m monohulls jealous.
The Shelf Runner boasts the all new Gen 3 hull and an additional 150mm of hull length, giving it even better stability, better planning surface and more volume in the all new sponsons. Trailer Boat comments "Sailfish doesn't pussyfoot around when it comes to creating its offshore weapons. The Sailfish Shelf Runner's purposeful sturdy lines translate into a great ride, excellent stability and unrivalled efficiency in its size class. Offering a superb fishing platform, the finish is top shelf too. Twin Honda outboards provide light but powerful propulsion. A winning combination." They have also been quoted as saying "The Sailfish Shelf Runner is a balls-out fishing machine with bold lines and one of the best aluminium finishes anywhere." The Sailfish Shelf Runner is now available in an enclosed hardtop version and it has been extremely popular due its commanding driving position, fantastic visibility and unbeatable protection from the elements. The windscreen wiper ensures an uninterrupted view and the roof hatches keep the driver and passenger cool.
With the addition of opening side windows as a standard feature the Sailfish Shelf Runner Hardtop is sure to once again be our best seller this year. Starting from the front the forward lockable cabin gives all the space you need for securely storing all your gear whilst the top dash is a great area for prepping lines, reading maps or even storing the occasional cold beverage. The ergonomic helm has ample room for up to 16" screens and the throttle position is set up for long range fishing. Bolsters seats, fish boxes, live bait tanks, deckwash, rod holders, cutting board and more are all there to ensure your days fishing is a breeze and you are envy of all others at your local ramp. Handling this rig on and off the trailer is an absolute breeze with self-guiding Sailfish Aluminium Dual Axle Trailer completing this system matched package. Ideally powered by 2 x 100hp Honda four stroke outboards, this boat is both powerful and economical and ensures that whatever the conditions, the boat has the power handle it.
All Sailfish Catamarans are supplied as "Turn Key" packages with our packages offering an impressive level of inclusions. Please see the attached download for a more comprehensive list. As with all Sailfish Catamarans our difference is our willingness and experience in customising the boat to meet your specific needs. This ensures you have no redundancy in application and get the most out of your new dream boat. Contact us today and let us know what you want in your new boat and we will do our best to turn it into a reality. Sailfish Catamarans are all hand built right here in Australia and are regarded as the clear leader in aluminium catamarans both in Australia and internationally.
With 25 years of proven market history supplying both the retail, commercial and government markets, Sailfish's experience is your guarantee of excellence. Call Ashley or Gavan today on 02 9521 7944 for more information on this boat or pop by and see us at a time that suits you. For our interstate customers we are conveniently located only 30 mins from the airport. We look forward to helping you with your new boat in the near future!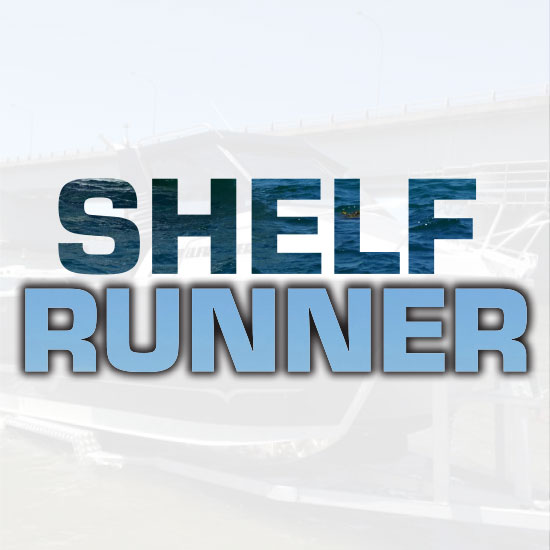 Specifications
| | |
| --- | --- |
| Hull Length | 6.90m |
| Standard Beam | 2.45m |
| Optional Beam | N/A |
| Fuel Tanks | 2 x 170 Litres |
| Water Tank | Optional |
| Holding Tank | N/A |
| Floatation | Built In Foam Buoyancy |
| LOA Trailer | 7.50m |
| Height on Trailer | 3.45m |
| Passengers | 7 |
| Draft Approx | 600mm |