Platinum 2800
Every now and then a product comes along that just ticks all the boxes, and the 2800 Platinum Series Gen 3 is that very boat.
Now standard in 2.80m beam.
The 2800 Platinum Series 2 was built with one clear objective…..the ultimate blue water fishing performance under 30 feet in Australia and with a complete re design for 2018, the Sailfish 2800 Platinum is without doubt one of the best and most versatile trailer boats on or off a trailer on the market today.
Check out the latest review below
http://www.boatadvice.com.au/sailfish-2800-platinum-catamaran-review/
With its pedigree based firmly in the rescue and commercial markets the 2800 Platinum has over the years become the pinnacle of recreational boating in Australia and one of our all-time best sellers.
When the reels are screaming and all hell breaks loose on deck, room to move is vitally important to ensuring your best chance of landing that dream catch. The huge 2800 Platinum gives you a cockpit that would make any charter boat operator jealous.
The 2800 Platinum Series Gen 3 offers its owners the freedom to choose where you want the space allocated to best suit your boating style it is a perfect platform to accommodate all your options and extras.
At 8.8m LOA and sitting atop the custom Sailfish Aluminium Tri Axle Trailer, launching and retrieving is an absolute breeze and coupled with the HYDROFLOW GEN 3 hull, you can power the 2800 with twin 150hp's for exhilarating hole shot and top end performance, along with mind blowing fuel economy that extends your day when the bite is on.
When unleashed on the open the open sea the 2800 Platinum Series 2 makes the water seem to part before you and turns a long run out the best fishing grounds a joy.
Be one of the select few who are lucky enough to turn dreams into a reality with a new 2800 Platinum Series.
All Sailfish Catamarans are supplied as "Turn Key" packages with our packages offering an impressive level of inclusions. Please see the attached download for a more comprehensive list.
Sit down with our staff and take advantage of the impressive list of available options with the Platinum Series to create the boat of your dreams.
As with all Sailfish Catamarans our difference is our willingness and experience in customising the boat to meet your specific needs. This ensures you have no redundancy in application and get the most out of your new dream boat. Contact us today and let us know what you want in your new boat and we will do our best to turn it into a reality.
Sailfish Catamarans are all hand built right here in Australia and are regarded as the clear leader in aluminium catamarans both in Australia and internationally. With 26 years of proven market history supplying both the retail, commercial and government markets, Sailfish's experience is your guarantee of excellence.
We look forward to helping you with your new boat in the near future!
* Depending on options and load. Please check your vehicles towing capacity to ensure it is capable of towing this boat.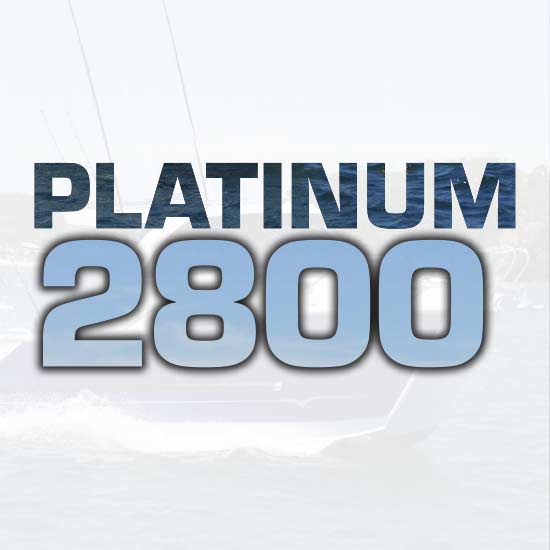 Specifications
| | |
| --- | --- |
| Hull Length | 8.80m |
| Standard Beam | 2.80m |
| Optional Beam | N/A |
| Fuel Tanks | 2 X 240 Litre |
| Water Tank | 110 Litre |
| Holding Tank | 25 Litre |
| Floatation | Built In Foam Buoyancy |
| LOA Trailer | 9.70m |
| Height on Trailer | 3.70m |
| Passengers | 9 |
| Draft Approx | 600mm |