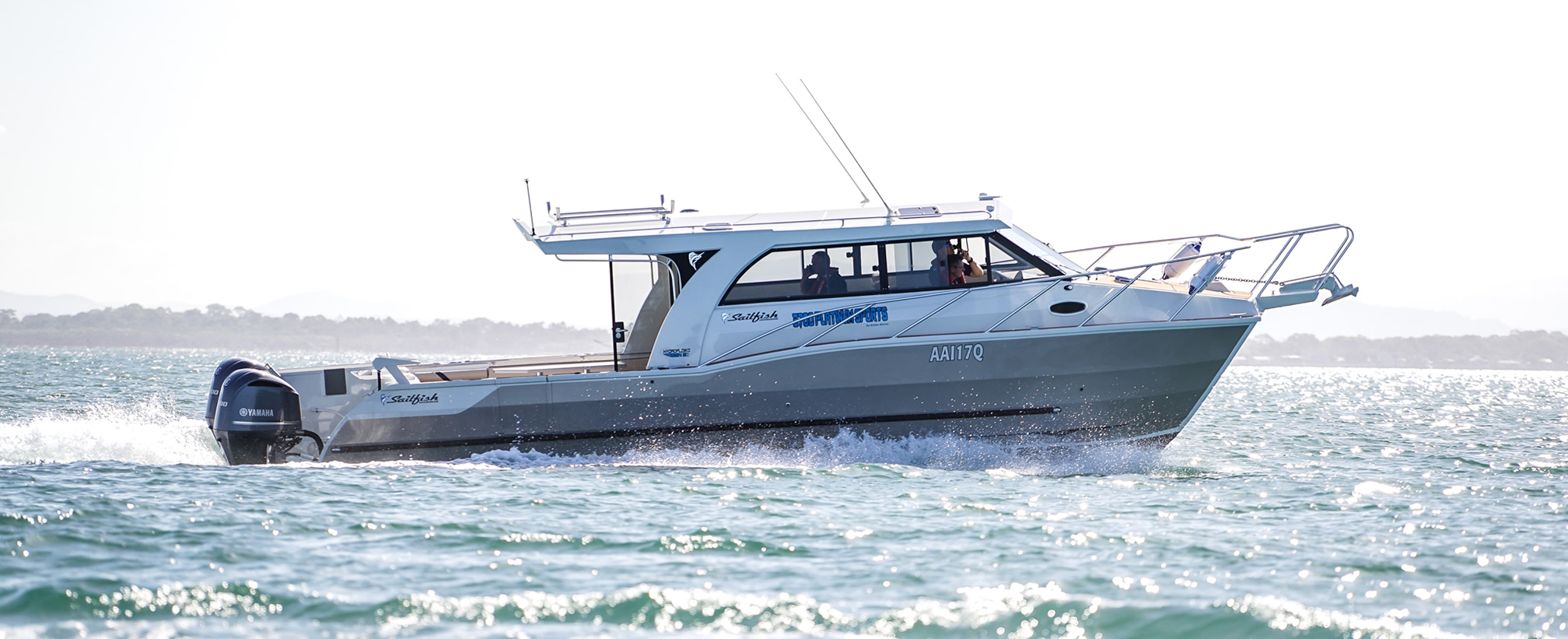 Platinum 3500 / 3700
The Sailfish 3500 & 3700 Platinum Sports are the perfect blend for those who enjoy long range cruising, fishing, entertaining and want to do it all in a hull has proven itself in some of the harshest conditions on earth. From Port Phillip Bay to the frigid Russian coast, the Sailfish Platinum Sports has made spending time on the water a delight for many of the customers we serve. With a fast cruise of 24knots and a top speed in excess of 40 knots, the Sailfish Platinum Sports gives you the ability to eat up the miles and escape for the weekend. With a generous 2.8 or 3m beam, 500lt of fuel, 200lt of water, 2 house batteries, BBQ, microwave, solar panel, hot water and more – this boat ensures you can venture further without the need to return to civilisation and truly unwind.*
Modern Boating said "this has to be the most solid boat I have ever experienced". TBF said "this is one of the best family boats we have encountered in a long time".
The Platinum Sports can be customised to a level that suits your individual needs, budget and lifestyle. All Sailfish Catamarans are supplied as turn key packages with our packages offering an impressive level of inclusions.
As with all Sailfish Catamarans, our difference is our willingness and experience in customising the boat to meet your specific needs. This ensures you have no redundancy in the application and get the most out of your new dreamboat. Contact us today and let us know what you want in your new boat and we will do our best to turn it into a reality.
Sailfish Catamarans are all hand built right here in Australia and are regarded as the clear leader in aluminium catamarans both in Australia and internationally. With 25 years of proven market history supplying both the retail, commercial and government markets, Sailfish's experience is your guarantee of excellence.
Please take the time to read the articles in the downloads section as there is so much more to this boat than first meets the eye.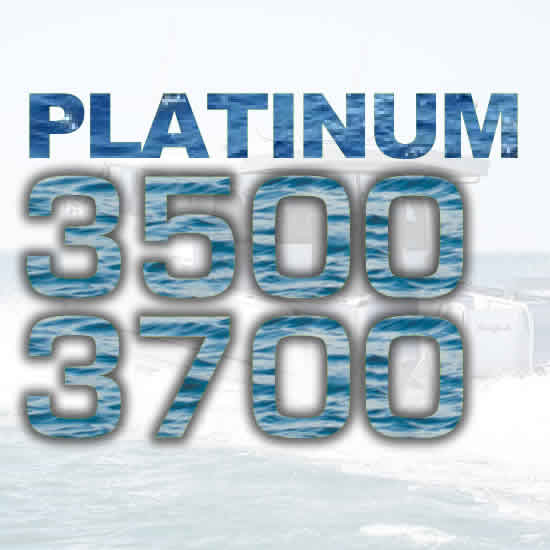 Specifications
| | |
| --- | --- |
| Hull Length | 3500 - 11.20m / 3700 - 11.80m |
| Standard Beam | 3.50m |
| Optional Beam | Platinum 3700 - 4.00m |
| Fuel Tanks | 2 X 500 Litre |
| Water Tank | 200 Litre |
| Holding Tank | 80 Litre |
| Floatation | Built In Foam Buoyancy |
| LOA Trailer | N/A |
| Height on Trailer | N/A |
| Passengers | |
| Draft Approx | 600mm |